"My wish is that children be treated as people, and not as property; that their rights as human beings on the planet, to food, shelter, education, and health, be taken seriously."
Oprah Winfrey
"He who can reach a child's heart can reach the world's heart."
Rudyard Kipling
"Somehow destiny comes into play. These children end up with you and you end up with them. It's something quite magical."
Nicole Kidman
As quoted from the book "Adoption Is Another Word for Love"
Meet our Reno, Nevada Family Law Attorneys & Staff
Kimberly M. Surratt, Attorney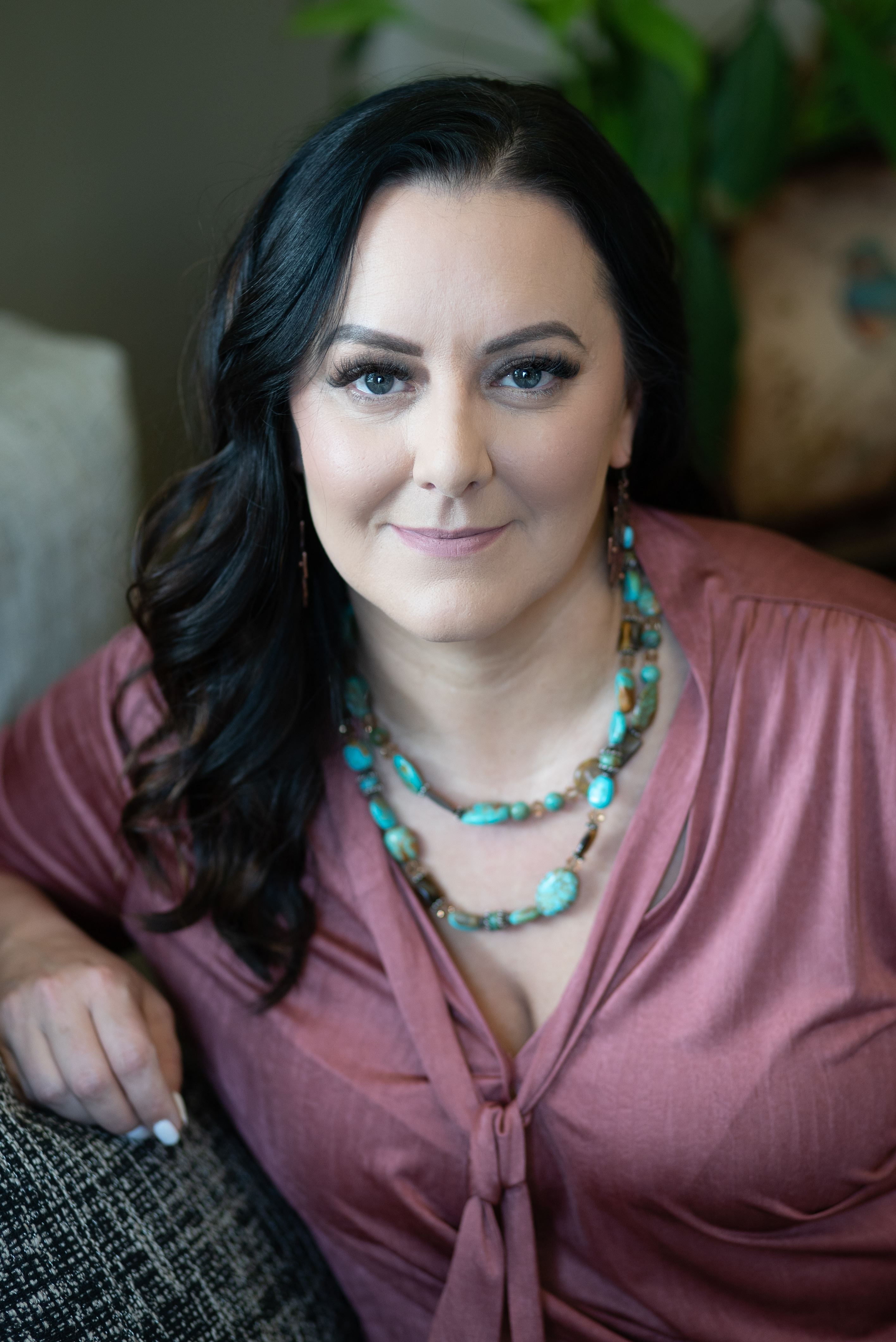 Article: Kimberly Surratt: Attorney brings people together
Creating what has come to be known as Surratt Law Practice has been natural for us. It started with a desire to work in a law firm environment that was free from chaos. Then it developed into a desire to give my staff the same quality of life that I strived for. To achieve that goal we realized that our happiness was defined by who our clients were. We had to have clients that we believed in and that we could be proud of the work we produced. If we compromised on that then the entire system would go down. I'm proud of my office. I'm proud of my staff. I'm proud to say that our ethics are never compromised. The dream has come true and we know that the environment we have in our office carries over to the experience that our Client's have with our office. It is pure and it is honest.
I started my career in insurance defense and then moved into family law. Insurance defense work was not for me although some days I do miss the complexity of learning about a new product for a product liability case or getting to interview numerous miners regarding their mining practices. However, I have a good relationship with family law that is here to stay.
In 2004, during my first couple of months in family law, I took on my first surrogacy matter. It was a thrill. My Clients are still friends of mine and I receive a Christmas card each year with a picture of the two siblings that I helped create. I knew at that point that I wanted a practice that concentrated in family formation. In the mean time, if I was going to continue contested family law matters I knew there had to be a better way for the clients. So, I formed the first meeting ever in Northern Nevada to develop Collaborative Law, an amicable no court divorce method. Within a few short months, we had a large group of professionals trained and we developed a non-profit called Collaborative Professionals of Nevada.
Today, I am a fellow with the American Academy of Assisted Reproductive Technology, American Society of Reproductive Medicine, National Center for Lesbian Rights, National LGBT Bar Association, Nevada Justice Association, and the National Family Law Advisory Council. I have been lobbying with the Nevada Justice Association since 2004. I have lobbied for the passage of the Nevada Domestic Partnership Bill, the Uniform Collaborative Law Act and numerous other family law and adoption statutes. I often speak on LGBT family law, assisted reproductive and parentage matters at conferences such as Lavendar Law and the Family Law Institute for the National LGBT Bar Association and National Center for Lesbian Rights, the American Academy of Assisted Reproductive Technology Attorneys and the Nevada State Bar Family Law Conference.
My dream path for my career in family law has not faltered. I now work with three of the most amazing attorneys I could ever ask for and a staff that makes me smile when I arrive at work every day. My paralegal, Dawn Kaufman, has been by my side every step of the way, which is a sign that I can't live without her and that the Client's adore her.
Melissa L. Exline, Attorney
Melissa L. Exline, Esq. joined Surratt Law in September 2008. She earned her dual undergraduate degrees from the University of Nevada. Ms. Exline received her J.D. from Golden Gate University, School of Law. She was author and associate editor for the Golden Gate University Law Review.
Ms. Exline is admitted to practice in Nevada and California. Her prior legal expertise includes working at the U.S. Department of Labor providing benefits assistance and enforcing employee benefit plans. Ms. Exline's experience includes consumer product law, employment law, construction defect litigation and general tort liability. Currently, Ms. Exline's legal focus is working with families to resolve conflict and representing clients in Reno, Nevada family law and estate planning matters.
Ms. Exline is a member of the State Bar of Nevada (Family Law and Construction Law Section Member), State Bare of California, American Bar Association, Phi Alpha Delta International Law Fraterntiy, and Washoe County Bar Association.
Rayna Brachmann, Attorney
When I decided to go to law school, like many young, idealistic folks, I was certain that I would be able to use my law degree for lofty goals. I would have an impact, I would change things, I would make the legal system more accessible to more people. My cases would matter! Three years of law school and the crushing debt that came with it made me a little more realistic about my options. I was not in a financial position to work on impact litigation for a non-profit and still afford to pay my bills. I accepted a position with a judge at the Family Court telling her in no uncertain terms that my long term goals did not include practicing family law.
After being reassured that a desire to practice family law was not a pre-requisite to working as a law clerk in the Family Court, I accepted a job with Judge Schumacher. I extended my clerkship for two years and learned a tremendous amount from a thoughtful, articulate, intelligent and skilled jurist. I left the Family Court bound for any area of law other than family law.
I spent two years with a well respected law firm practicing a variety of civil law including development, real estate work and construction defect. The intellectual rigors of the work were very satisfying to me. But something was missing. That something was the feeling that the work I was doing mattered on a personal, human level. So I decided to return to family law. I did so with some hesitation. When I finished my clerkship, I was unsettled about the tone of the dialogue by some members of the family law bar. I was underwhelmed by the aspects of people that I saw highlighted in some of the most contentious family law cases. And I was worried that I would not be able to bridge the gap between the way I wanted to practice law and a way that would be effective for my clients. Despite my concerns, I returned to family law.
I have been licensed to practice family law since 2003 and have exclusively practicing family law since then for all but two years, including my two year clerkship with the Family Court. I never leave the office at the end of the day wondering if the work that I do matters. I know with certainty that it does. It matters to my clients, to their children, and to their extended families. I try to be thoughtful in my approach to cases, always keeping in mind that even though I represent one side of a case, in every instance there is a family at the center of the dispute. Where there are children involved, the family, albeit a post-divorce altered family, will need to cooperate with one another for the benefit of the children. I do not believe that the most effective family lawyer is the one who takes a scorched earth approach. Most of my cases settle. I believe that most cases can and should be settled rather than litigated. I always remind my clients that there are actual costs (higher attorney's fees) and emotional costs of litigating a family law matter. I have a strong working relationship with many of my colleagues and I always explore settlement options on the front end of my cases because I believe that it is to the benefit of most of my clients most the time.
However, when a case cannot be resolved without a fight, I am a strong, honest, thorough and effective advocate for my clients. I do not hesitate to go to Court if the other party or their counsel is unreasonable in their expectations. I am respected by the Judges because I have demonstrated that I will take reasonable positions on behalf of my clients and I endeavor to never make things worse for my clients.
Family law clients trust us with some of the most personal, stressful and intimate details of their lives. I am respectful of the people who share those details of their lives and I work hard to help my clients get through a difficult and challenging process with good advice and realistic expectations.
I know that even though I do not try issues that end up in headlines or law school textbooks, the work that I do absolutely does make a difference. It makes a difference on a case by case basis for my clients and their children and for that reason, I am happy I ended up practicing family law in Reno, Nevada.
In furtherance of my committment to the practice of family law, I recently became certified as a specialist in family law by the Nevada State Bar. Certified family law specialists must devote at least one third of their practice to family law and attend at least ten hours of continuing education in the area of family law annually.
In 2013 I was elected as a member of the Nevada State Bar Family Law Executive Council. As a member of the Council, I assist with putting together the annual Family Law Conference in Ely, assist with amicus briefs to the Nevada Supreme Court, and serve on the Family Law Specialization subcommittee which drafts and administers the Family Law Specialization exam. It is an honor to be chosen by my colleagues to assist with the administration of the Family Law Section of the Nevada State Bar.

From 2007 through 2013 I was a member of the CASA Foundation Board. I stepped down from that position when I joined the Family Law Executive Council in 2013.
Diana A. Zuccarini, Attorney
Diana A. Zuccarini, Esq. joined Surratt Law Practice in January 2012. Diana earned her undergraduate degree from the University of Nevada and her JD from Golden Gate University, School of Law. During law school, Diana received awards in Family Law Practice, Wills and Trusts, Contracts and Torts.
Diana is admitted to practice in Nevada and California. After law school, Diana served as law clerk for the Honorable Judge Linda Gardner for two and a half years. Diana also briefly clerked for the Honorable Judge Bridgett Peck prior to joining Surratt Law Practice.
Diana is a member of the State Bar of Nevada (Family Law Section Member), State Bar of California, Washoe County Bar Association, and the National Justice Association.
A first generation attorney, I went to college and law school with the hope that I would be able to help people get the best outcome for themselves and their families.  I had always been passionate about helping people and after graduating from the University of Nevada, Reno, I was able to further that work when I joined the charter class at the UNLV William S. Boyd School of Law in 1998.
 
After clerking at the Nevada Supreme Court for the Honorable Myron E. Leavitt, I began practicing as a civil attorney at a small law firm in Las Vegas.  A year later, I became a Deputy Attorney General where I worked to protect victims of white-collar crime as a prosecutor for three years.  To broaden my experience and continue fighting for individuals, I then worked as a Chief Deputy Public Defender and enjoyed litigating in court for seven years.  During that time, I defended the rights of individuals in numerous jury trials to ensure that they were treated fairly in the judicial system.  For the subsequent 2 years, I worked as a Chief Deputy District Attorney in the Child Welfare Division representing the Department of Family Services in the protection of abused and neglected children.
 
Throughout my years working as an attorney, I recognized the importance of life balance and remained involved in the community by working as a football official with local high school and youth football programs.  I also recognized that my personal and professional experiences provided me with a unique perspective in the development of policies impacting families in Nevada.
 
In 2010, I was elected to the seat of Assemblyman for District 8 in the Nevada Legislature.  I served during the 2011 legislative session as a member of the Assembly Committees on Judiciary and Health and Human Services.  I also served as Vice Chair of the Assembly Committee on Transportation.  I was able to pass Nevada's Foster Child Bill of Rights, as well as measures to protect citizens from wrongful evictions and improper service of process in the foreclosure process.  I was voted the best freshman Assemblyman of the 2011 legislative session in a Las Vegas Review-Journal poll of lawmakers, reporters and lobbyists.
 
In 2013 after being re-elected, I chaired the Assembly Committee on Judiciary and also served as the Assistant Majority Leader for the Assembly.  Amongst other things, I advanced measures to further address Nevada's foreclosure crisis.  I was able to continue working towards the protection of children in the foster care system as well as in schools.  My experience in the Legislature is what exposed me to Surratt Law Practice.  Together, we were able to take steps to modernize family law in Nevada to make sure our court system kept up with the times. 
 
My background as a civil practitioner, defense attorney and prosecutor have equipped me with the tools to aggressively advocate for my clients when negotiating is not an option.  Simply put, I love fighting in court.  However, I recognize that court is not always the best place to resolve matters, particularly family matters.  Toward that end, my background has allowed me to recognize the value of negotiating for the best possible outcome in a diligent, but compassionate way.  
Dedicated detailed compassionate service. Bob keeps a small and personalized caseload and works with each client "one on one".  You can expect close listening to your thoughts and opinions, legal aspects explained in plain English, creative alternatives developed, and "why" sometimes your goals may need to be modified to work with the law.  In the courtroom will be calm respectful and reasonable, yet forceful, presentations targeted to your litigation goals.  Planning and working this way helps to keep things on target and on budget.
Bob hails from the Philadelphia/South Jersey metropolitan area and he received his undergraduate degree in accounting from Rutgers.  For 10 years, he worked in accounting, in the arts, and in Federal service.  Wanting to know more and open to new challenges, Bob then went back to  Rutgers for law school.
Since becoming a Nevada Lawyer in 1994, Bob has worked in both Clark and Washoe counties as a Family Law litigator, mediator, arbitrator and pro tem juvenile court hearing master.  With top tier mentors and hard work along the way, Bob has become one of the few Nevada Certified Family Law Specialists and a fellow to both the American Academy of Matrimonial Lawyers (AAML) and the International Academy of Matrimonial Lawyers (IAML).  In 2012, Bob was recognized by the State Bar of Nevada as the volunteer attorney of the year.  Bob continues his work on the Family Law Section's executive council and writing and lecturing on various family law topics for continuing legal education courses.  Bob is licensed to practice in Nevada and the USDC, the Ninth Circuit USCA and the USSC, and is a member of the Clark, Washoe and American Bar Associations.


I am Kim Surratt's paralegal. I have spent most of my life in the Truckee Meadows. I have been married for over 20 years and have a daughter and a son. I have been working as a legal assistant/paralegal since 2001. Prior to that I was a bookkeeper for 14 years when I decided to change careers in my thirties. I worked full time as a receptionist/legal assistant in a law office while attending TMCC's paralegal program part time along with caring for my family. It was a struggle at times but it has been well worth it, I enjoy and appreciate my career, and the professional growth it has offered me.

I began working with Kim Surratt in 2004 and had the privilege of being asked to accompany her when she started Surratt Law Practice in 2007. Since then Surratt Law has grown into the wonderful and caring family law office that it is today. Our attorneys and staff work very hard to provide the best service for our clients. We approach each case individually and craft solutions tailored to meet the needs of each client.
I am originally from Georgia, but moved to Reno when I was eleven with my parents and brothers (talk about a long, boring drive!). Despite being from the South, I call Reno home and couldn't imagine living elsewhere. I have been working in Family Law since 2005. I've been Rayna Brachmann's paralegal since 2008, and I've been lucky enough to be considered part of the Surratt family since 2010.
I am committed to handling your sensitive family law matter with professionalism and competence. I do my best to ensure that clients are kept up to date on all issues concerning their cases and to assist them in any way possible to make stressful, emotional and confusing situations less so. I look forward to meeting and assisting you.
Tamara is the Office Assistant for Surratt Law Practice. She is experienced in coordinating the ins and outs of our office. She will be your first point of contact upon reaching out to our firm.
I have worked in the legal field since 1994, and exclusively in family law since 2001, when I moved from Florida back home to Reno. I am an active board member of the Sierra Nevada Association of Paralegals (SNAP), as well as a member of the National Association of Legal Assistants (NALA). I was born and raised in Sparks, Nevada, and graduated from Reed High School in 1991. I attended Morrison University from 1994-1996, where I graduated with honors with an Associate's Paralegal degree.
In 2007, I received the nationally recognized Certified Paralegal certificate through NALA, and in 2008, I received my advanced paralegal certification in Trial Practice through NALA.
My career in family law began in 2002, beginning as a file clerk and eventually earning my Paralegal credentials. Family law is my passion and avocation. I acknowledge that each clients' circumstances are unique and require patience and understanding. It is that reason that I am excited to be part of the Surratt Law Practice and it's future in southern Nevada.
I am a proud 4th generation native Nevadan and relocated to Southern Nevada in 2010. In 2005, I received my paralegal certificate from the University of Nevada Extended Studies and in 2013, I received my Bachelor's Degree in Sociology from the University of Nevada, Las Vegas. I am an animal lover and consider my pets my children. I enjoy traveling and experiencing other cultures, cooking, and many outdoor activities, including participating in fundraising running and obstacle events.
Testimonials
I just wanted to send my heartfelt thanks and appreciation to you and your staff for helping me through a uniquely frustrating and stressful period of my life. I am always greeted with a warm smile and have been made to feel comfortable at your office and while on the phone with Tamara. I always get a quick response to e-mails by either you, Dawn or Diana. I feel like you are all on my team--and I almost hate to admit how comforting that is. We definitely have our work cut out for us . . . but I'm feeling confident about getting this thing behind me with minimal damage. That is a sole product of going through the process with you and your staff. Thank you.

~Marty

I was in an extreme state of anxiety when I solicited the legal advice and services from Surratt Law Practice. Because the legal issues that I faced involved my children only made my agitation more pronounced, I not only needed a lawyer but someone who also understood and could connect with the personal pain that I was experiencing. Believe me, I was in a lot of pain and depressed. I found what I needed, thankfully, at the moment of my first consultation with Rayna Brachmann. I will never forget and will always be grateful for a statement she made after I presented my case: "You're a good dad." At that point, at that time and in that moment, that is what I needed to hear because up until then I was made to feel the opposite. Ms. Brachmann elected to represent me, explained thoroughly the business of her fees, how it worked, how things could get more expensive or even less expensive, and detailed a game plan. Everything that she explained to me was in a professional manner, accurate and timely. Rayna was the legal captain of my ship in troubled waters. Knowing that was an immediate relief of tension and self imposed pressure. I had someone on my side. Her support staff, namely Heather Dillard, was readily available, courteous, patient and kind whenever I needed answers during the procession of my case. I received accurate accounts of how my funds were spent. I am thoroughly pleased with the final outcome and disposition of my legal matter. Ms. Brachmann, as well as the Surratt team, did my family a great service. Thank you!

~Henry


Kim,
I wanted for you to know how much I appreciate the professional assistance that yourself and the office staff provided to me during my recent custody case. Finances are typically strained in a divorce case and mine certainly were not the exception. Therefore the ability to represent my self as much as possible was important for preserving funds which indirectly go to the children in one form or another.
Thank you and your staff for helping me secure full custody of the minor children as well, the ability to relocate out of state away from the non custodial parent. A feat typically not easily awarded to a male parent.


-Tim T

The reasons why I retained Surratt law practice are:
The Nevada family court system is difficult to navigate without an attorney, I know because I tried for almost 3 years. Finally, it occurred to me that my daughter's well being was at stake and I was willing to pay any amount of money necessary to ensure that my ex (who has a history of abusing drugs and abandoning our child) was not granted "rights" I was sure my ex did not deserve.
I was pleasantly surprised by how inexpensive the peace of mind I received at Surratt law was attained, especially considering how truly priceless it is. Unlike other attorney's offices, there is no exorbitant cost for copies or phone calls, no advice without explanation, and never a cold shoulder.

I learned more from my consultation at Surratt law than I learned in my five previous consultations with other law offices combined.

Once I retained them there came this feeling of comfort because this group of lawyers and paralegals really knew what they were talking about.
I knew my child's life would never be turned upside down by one of my exes whims, I knew that I would never have to drop my child off to people I believed were on drugs because it was my exes ordered time, and I knew that my ex would not be able to exhaust my limited resources by petitioning whenever my ex wanted to a part of our child's life.Surratt law was the only light on a dark and foggy night and for that I owe them a debt of gratitude that will never be repaid.

Should you be considering other lawyers or going it alone like I did, I implore you to please stop. This is the exact law practice I needed and I am confident it will meet and exceed your all of your expectations.

We hired Kim to help us with a same-sex couple second-parent adoption for our infant twins. Kim was fantastic to work with--she knew the law, the issues, the judges, and everything in between. Everything went smoothly throughout the process (even the judge commented on how perfect all of the paperwork was), and in the end, we were able to make legal what we already felt--that we are a family. We would highly recommend Kim to anyone in need of an adoption attorney in Reno or elsewhere in Nevada, and will definitely use her in the future if we decide to expand our family.

-Jill

Rayna represented me when I was going through one of the most difficult times of my life, a broken marriage that involved separation of property but more importantly visitation rights with my daughter. I found myself weak minded and heartbroken over the thought of my daughter relocating out of town with her mother. Rayna's multiple qualities were apparent upon first visit, she listened, she cared, and she told me we'll get through this and we did. Rayna's calming personality carried over into the most difficult negotiations always keeping the issue in perspective. I found Rayna to be reliable, even tempered and professional throughout this period and this includes to all parties involved. Her actions and follow-up were timely which gave me the confidence that she was on top of it. Her supportive nature was constant throughout the litigation. She was there to support me and I could believe in her. Standing in front of a judge is not to be taken lightly, when this moment of truth arrives in one's life you want the best representation you can find, her preparation and professionalism were key to a favorable ruling. If you are in need of enlisting family law representation in Reno, Nevada I strongly encourage you to speak with Rayna first. I can tell you that you will be speaking with a real professional, a great attorney, and a very good person.

-John

Making a major decision in choosing an attorney can often cause one to give up. I knew I wanted to increase custody with my son and I knew it wasn't going to be easy. I'd given up two years prior when a male attorney told me I didn't have a chance. Perhaps the best decision of my life was when I made arrangements to meet with Rayna Brachmann. I remember how nervous and uncertain I was as I waited in the lobby to meet her for the first time. I still recall my immediate impression of a winner! Rayna had a confidence and supportive demeanor that instantly settled me down and gave me hope. I left that day with a skip in my step. Rayna's passion for parental rights, and her experience and knowledge of the law were evident in her consistent communication throughout my case. She is very confident in her application of the law and her presence in the courtroom. As my case prolonged, Rayna kept me assured that I was fighting for a good thing. I still knew I might not win and Rayna never made any promises. She just made me feel optimistic. I felt good that hot September day, as we approached the courthouse and filed into the courtroom. Rayna's competitive character defended and promoted my parental rights in the courtroom. She challenged the opposing attorney throughout their side's entire testimony. She asked pertinent questions to showcase and highlight my parental involvement which expands into coaching. It was apparent our judge had a difficult decision to make. Three weeks later I got some of the best news since being a father. Rayna's hard work, determination and perseverance helped win my child custody case. I know with confidence that Rayna Brachmann, and her experience and knowledge of the law played a major role in procuring a victory for me and my son.

-Bryant

Having gone through two divorces fifteen years apart, and having been the target of animosity during the first one for no less than five (5) different divorce lawyers in Reno, I feel I've come to know a little bit about the community of Family Law practitioners in Reno. Of all those I've come to know, to some degree or other, you are the one I'd recommend. You're ability to work professionally and cooperatively with the other side is a strength and quality that often goes unappreciated or overlooked. During my first divorce, it seemed like the attorneys on both sides took a genuine disliking toward one another. This did me and my ex-wife more harm than good. When people go through divorce they need help.... not someone who is going to make things worse. You really helped.

-Wayne

Reno, NV Family Law Attorneys of Surratt Law Practice, PC: Filing for divorce is one of the toughest challenges of your life, especially when children are involved. Rayna Brachmann's professionalism, exhibited by her caring nature, attention to detail, and her ability to walk us through this difficult process was much appreciated. I have recommended Rayna's services to friends who have found themselves in the same position, as I know they will be treated with respect and dignity.

-Steve

Dear Kim, I don't even know where to start thanking you...being the money woman? The Q&A sessions? Setting up? Coaching ...? Your amazing legislative testimony? Lord, woman! In Nevada's long journey to equality, you're like a whole flight of stairs! Having you there to intro and gift Dave made the night. A huge thanks personally & professionally from all of us at ACLU. You're smart, sane, moral & awesome. It was an honor to work together.

ACLU

Thank you, Melissa! For the outstanding job you did fighting for me and protecting my daughter. For your professionalism, compassion, and for being so damn smart. My circumstance was highly precarious to say the least but as the captain of the ship, you guided me through the angst ridden maze, and I am forever grateful to you…

-Royal Kuchoff

Kim is an aggressive, knowledgeable and caring attorney who worked hard to protect my interests. I highly recommend her for any personal legal needs.

-Ira M. Gostin, MBA

Kim Surratt is a very special person to me. From the moment Kim took on my son's case, she worked so hard to achieve the right outcome. I believe that Kim saved my son's life, and strengthened our entire family. Our custody case was very difficult and lasted eight years. Kim was by my side, always giving me good advice, helping me have the strength to continue the battle, and saw our case to a proper final conclusion. I will always be grateful that I had Kim as my attorney.

-Stephanie M.

Our experience with Kim was outstanding! She is very personable, was well prepared and just made us feel at ease and confident with the situation. She prepared us well for our court experience and we were thrilled with our result.

-Mindy Cannady & Dusty Moyle

When I embarked on the journey of becoming a parent using a gestational carrier, I was terrified and confused about the process. Kimberly Surratt and her assistants at Surratt Law Practice helped me through the process step by step. They are detail oriented, extremely thorough and always answered my questions in a timely manner. From the moment I stepped into Mrs. Surratt's office, I felt she truly cared about me and my future child. I am so grateful to Mrs. Surratt for her efforts in making my dream come true

-Kim Gervasoni

Kim is wonderful famly law attorney who assisted us in becoming a family. We were very fortunate to work with Kim and her professional staff throughout our adoption process. Kim and her staff are always readily available to assist with the paperwork that can be arduous to complete. With her knowledge, the process was very smooth and with out difficulties. Thanks, Kim and Staff...you are the best!

-Marla Brennan

Kim is a highly dedicated, experienced attorney with a common-sense approach to solving legal issues. She's responsive and available with an outstanding support staff. I give my highest recommendation to retaining her services!

-Terry Sullivan

Kim Surratt was the best lawyer I've ever dealt with. Unfortunately, with two divorces behind me, I consider myself a bit of an expert. I fired several less qualified and much less caring attorneys before I was referred to Kim. She was amazing on my second divorce and I wish I'd had her on my first. With her advice and care, I probably would not have had two.

-Kirk

Ms. Surratt appeared on my behalf at two (2) court appearances, during which it was made apparent that her professionalism is highly respected by Judge(s), court staff and other attorneys. Her legal staff is also knowledgeable and understanding.

-Stacey

What impressed me with my interaction with Bob and his staff was not only the clarity, thoroughness and competence in which they approached my case, but also how they balanced looking legally for my long term best interest while adapting to the changing situation, my personal preferences and interests. We worked as a team.

~Adrian M.

Attorney Robert Cerceo, known as Bob to most everyone else, but to me he is "Mr. C." He has and continues to help me even more than he is aware. My case, yes it is a divorce, but with so many uncommon differences with special needs. I've been in a wheelchair for 32/33 years and I cannot speak on the phone. So Bob and his office staff communicated with my via our computers or home visits. This extra assistance was provided to me and I wasn't aware it could be available. He has become my lifeline. "Mr. C" came to my rescue. There is no one close to being as nice and good at their profession as Robert Cerceo.

~Terri Mc.

I would like to thank Bob Cerceo for his efforts to resolve legal issues regarding the fair division of my retired military pay. Although my issue was very complex, Bob did an excellent job resolving my issue fairly. The complexity of my case was compounded because it required modification of a 16 year old divorce decree that was written such that it did not protect my unanticipated additional benefits that were earned during my post 9/11 re-entry and additional service in the Air Force. Bob was able to clearly tell me the legal steps we needed to take, and gave me advice which led us to a fair division of retirement benefits. If you are looking for a Family Law professional, you would be wise to select Bob as your representative. He speaks and writes clearly in "plain English" that all can understand. He listens carefully and helps form your thoughts, opinions and choices, yet is honest and informs you when he thinks you need to modify your desired outcome. He has a deep understanding of Family Law issues, and is connected with nationwide experts to frame his support for your issues. He has a calming, reasonable, yet forcefully accurate courtroom presence that gets results. Most important, when you hire Bob, he will be your faithful advocate and will promptly process your case. It became very apparent to me that he was well respected by the judges and opposing counsels we dealt with and that resulted in the fair and satisfactory resolution of my Family Law case.

~Guy F.
Nothing on this website should be construed as creating an attorney client relationship. Unless and until you sign a written retainer with our office, we will not act as a lawyer on your behalf. There is no guarantee that any information provided by a visitor to this website will be kept confidential. None of the information provided on this website is intended as legal advice to any specific person. All cases are different and even though this website does in some instances provide useful information about legal concepts and principles, nothing stated here is intended to provide legal advice to any visitor to this website. No information provided here will prevent us from representing a client whose interests are adverse to yours.